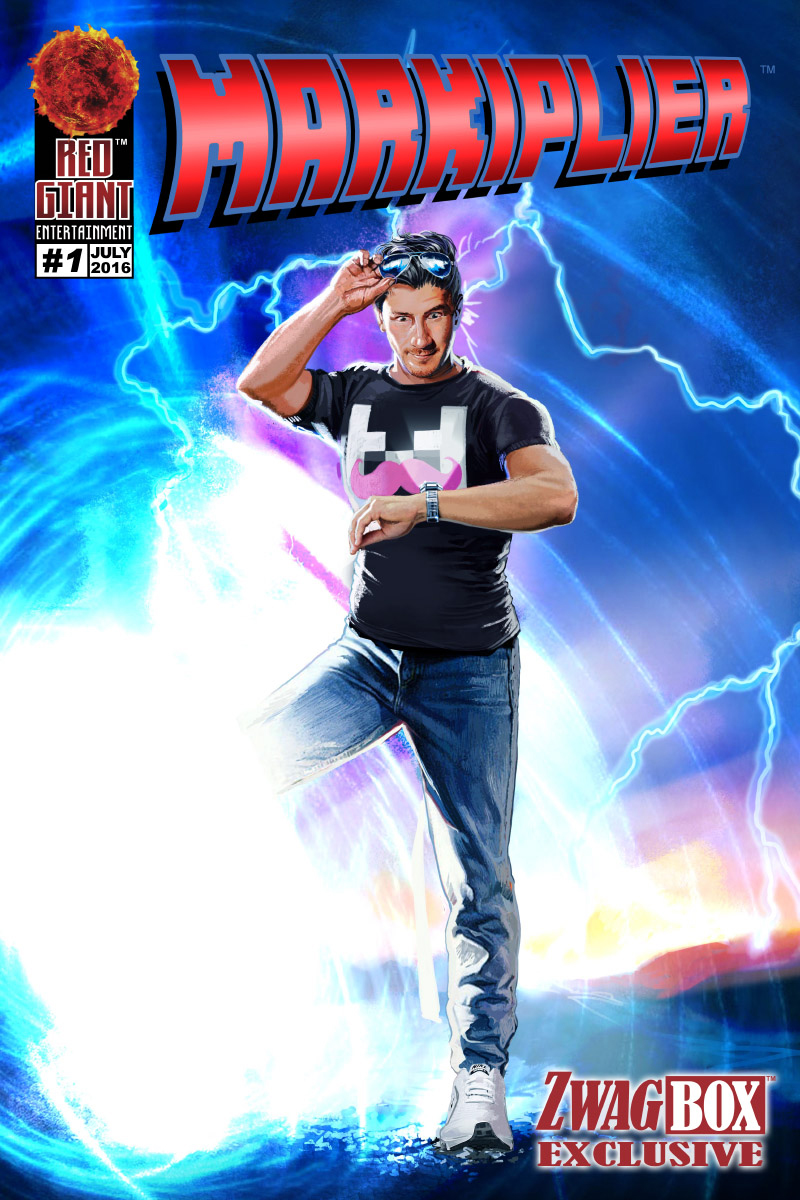 MARKIPLIER #1 HITS STORES JULY 2016
"I will have my own comic... that I will be in!" announced Mark "Markiplier" Fischbach to the cheers of the packed crowd at the Red Giant / Keenspot panel during San Diego Comic-Con 2015. Markiplier will be starring in an all-new Red Giant Entertainment 4-issue comic book mini-series now taking pre-orders from Diamond Comics Distributors, Inc. A special ultra-rare variant cover edition of MARKIPLIER #1 can only be found in ZWAG BOX, Red Giant Entertainment's new monthly pop culture subscription box.

With more than 12 million subscribers and 4.5 billion video views on his gaming comedy channel, Markiplier ranks among YouTube's biggest superstars.